Hotel
The Hotel Casa de Campo is the ideal place for those who enter the Picos de Europa Region, one of the most spectacular places in the Principality of Asturias. Located at the gates of the Picos de Europa National Park. It is a new building with a private estate of 25,000 square meters.
As a family, as a couple, with friends ...
Activities
To enjoy a multitude of leisure and free time activities throughout the region, as well as rest and relax in the different private facilities offered by the hotel.
Your rest
Our rural hotel has a reading and television room, cafeteria, restaurant with terraces and views of the river, noble areas with heating and air conditioning, swimming pool and outdoor jacuzzi (free of charge for guests), outdoor rest area, solarium with hammocks and large gardens. For the little ones we have a playground and for sports lovers the hotel has paddle tennis courts (paddles and balls for rent).
El entorno
The hotel is on the right bank of the Güeña River, one of the tributaries of the Sella, allowing visitors to enjoy a multitude of leisure and free time activities throughout the region.
Book
Choose the rest days and make your reservation.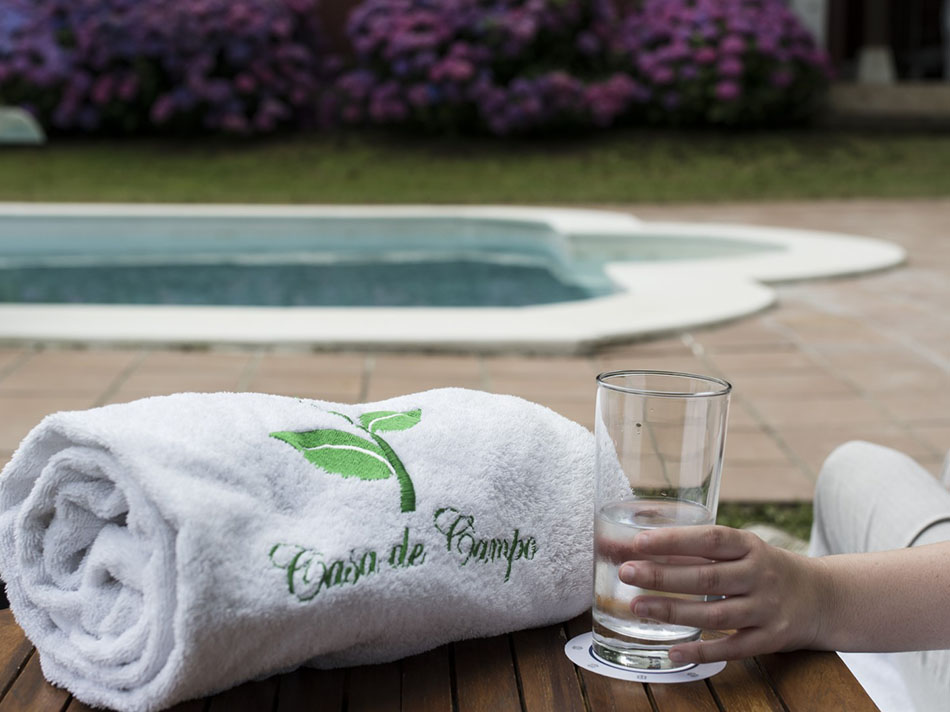 Rest and relax
Enjoy Asturias, enjoy with us
To complete the offer, the Casa de Campo rural Hotel offers its clients all the experience in organizing weddings, communions, celebrations and all kinds of events, thanks to its large outdoor landscaped areas where they can install all kinds of tents. It also stands out for the privacy of its restaurant, full of flavors of the magnificent gastronomy of the Principality of Asturias. Do not hesitate to contact us to find out how we can help you turn any event into a guaranteed success and an unforgettable day in a rural hotel in Asturias.